I-Gienic sheet supports hygiene protection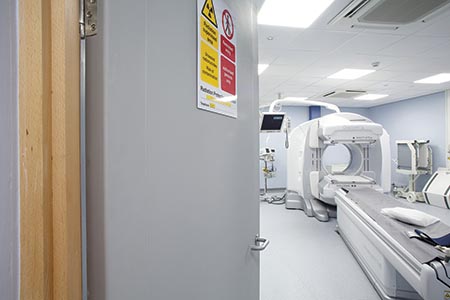 Intastop has launched a 'hygienic, impactresistant sheet' as a cladding for walls and doors.
I-Gienic sheet is designed for applications 'where infection control and exemplary hygiene standards are required'. Designed to be quick and easy to install, the sheet is reportedly simple to deep clean or 'clinical clean' due to its smooth, impervious surface. There is also the option of a 'premium' hygienic cladding, I-Gienic+, a white smooth sheet impregnated with antibacterial properties thanks to the incorporation during manufacture of Hygienilac, which permeates each layer to ensure antibacterial protection even if the surface is damaged. I-Gienic and I-Gienic+ are available in 2 mm and 2.5 mm thicknesses.
Phil Barsby, Intastop's Business Development director, said: "Our wide selection of colours allows businesses to coordinate and specify protection to suit their interior schemes or brand guidelines while delivering unrivalled wall protection."
Designed predominantly for use on walls, I-Gienic sheet is also suitable for doors, and is easy to install. No grouting is required, and it can easily be jointed with welding rods, silicone, or colour coordinated jointing trims, for a seamless finish. The sheet is Class 'O' fire-rated tested to BS476 Parts 6 & 7, meets EC Hygiene requirements and food safety regulations, and supports guidelines in BS8300:2001.
Other News