Register FREE for Mental Health Design and Build
Creating a free membership account with Mental Health Design And Build brings you a wealth of benefits:
Full access to all online articles
A regular email newsletter keeping you up to date with news and innovations in mental healthcare facility design
Regular copies of The Network magazine*
*Subject to qualifying criteria
To apply for free membership, please complete the form below. Fields marked with an asterisk (*) must be completed.
Featured Supplier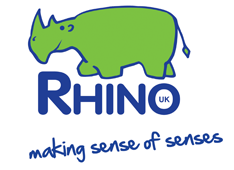 A clinical environment can be an uncomfortable and stressful experience for anyone. Multi-Sensory Equipment incorporated in treatment rooms, waiting areas or ward play rooms are an excellent proven method for relaxation, distraction, calming, and social interaction. Rhino UK have worked with many hospitals to provide designated sensory rooms, colourful lighting, activity corners or Sensory Voyager's to take to the individual's beds.