Register FREE for Mental Health Design and Build
Creating a free membership account with Mental Health Design And Build brings you a wealth of benefits:
Full access to all online articles
A regular email newsletter keeping you up to date with news and innovations in mental healthcare facility design
Regular copies of The Network magazine*
*Subject to qualifying criteria
To apply for free membership, please complete the form below. Fields marked with an asterisk (*) must be completed.
Featured Supplier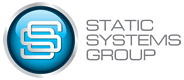 Static Systems' Attack Alarm solutions are among the most versatile, powerful and cost-competitive available. They use the same technology as the company's nurse call systems, allowing existing infrastructure, mobile and indicating devices to be multi-purposed. Alternatively, systems can operate standalone.