'Pioneering' cleaning strategy based on 'scientific approach'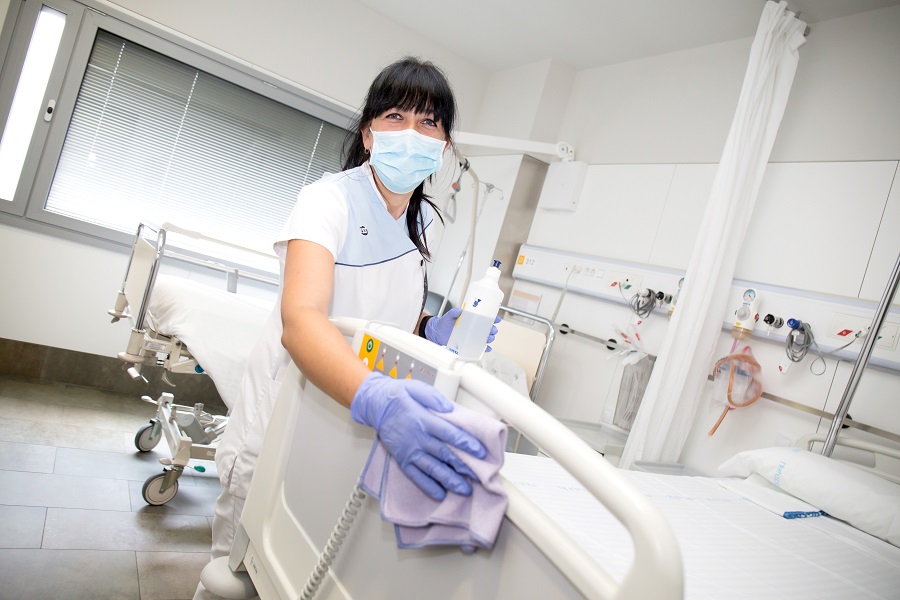 ISS Healthcare has commissioned a project that it says will 'take a scientific and behavioural approach to healthcare cleaning, and drive the nation's healthcare journey in our places that heal'.
The 'workplace experience' and facilities management company has worked closely with NHS England and NHS Improvement in the development of the recently published National Standards of Healthcare Cleanliness 2021. In support of the Standards, the new ISS healthcare strategy is, the business explains, 'based on using science to validate the cleaning process which will in turn build confidence throughout the NHS, support shorter patient stays, and ultimately provide a safe clinical environment to help save lives, not just during the COVID pandemic, but beyond'.
Collette Sweeney, head of Healthcare Cleaning at ISS, explained: 'The application of cleaning science and the impact of behaviour are intrinsically linked to environmental infection control. The purpose of the project is to use science to determine the efficacy and appropriateness of the healthcare cleaning process to deliver evidence-based safe systems of cleaning."
ISS added that 'the successful delivery of this project centres on a collaborative approach with the NHS, and in particular the hospital our research and development team are working with'.
Donna Brown, MD at ISS Healthcare, concluded: "The ISS strategic ambition centres on an innovative project – a scientific and behavioural approach to cleaning which is not only pioneering for our industry, but will also lead to a positive step forward in healthcare cleaning for everyone. We will be delighted for other collaborators to come on board."
Other News
Featured Supplier

At Clarke's Safety Mirrors Ltd, we have supplied safety mirrors to Education, Health, Correctional, Care and other safety conscious industries since 1997. We offer a range of mirrors with durability levels from shatter-resistant to virtually unbreakable.
We have grown through our knowledge and understanding of the industry. Our team has...