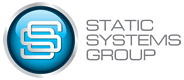 Static Systems Group
Heath Mill Road
Wombourne

Staffs
WV5 8AN
United Kingdom
01902 895 551
COMPANY INFORMATION
With over 50 years' experience and numerous projects to our credit, Static Systems Group is a renowned market leader in the design, production and implementation of alarm and communication systems for mental health facilities and other secure environments. Ensuring service users and staff feel safe in their surroundings lies at the core of our design methodology.
Our aim is to help achieve a supportive 'home-from-home' atmosphere for mental health service users, and a positive working day for staff. In the event of an incident, our systems help to avoid any undue distress and assist in readily resolving the situation.
From design concepts through to installation and aftercare, we pay attention to the needs of the people who matter – service users, clinicians and management teams. Our products meet stringent standards and are fully compliant, while at the same time promoting operational efficiency and safety.
Using our specialist knowledge and evidence-based design, we are able to bring together any number of alarm and communication systems, treating each scheme individually. We take the time to meet with user groups, designers, contractors and other stakeholders to consider every risk and identify the most suitable solutions for both the service users and staff. After all, this may be someone's home for a while, and we understand that the needs of an elderly care dementia unit differ greatly from those of an adult psychiatric unit.
Our advanced solutions include:
So, whether it's a basic system or a comprehensive, site-wide solution, Static Systems Group has the know-how to deliver. Contact us to find out more about our range of best-in-class solutions for mental health facilities and other secure environments.
Find out more at: www.staticsystems.co.uk
PRODUCTS AND SERVICES