New Board member's extensive experience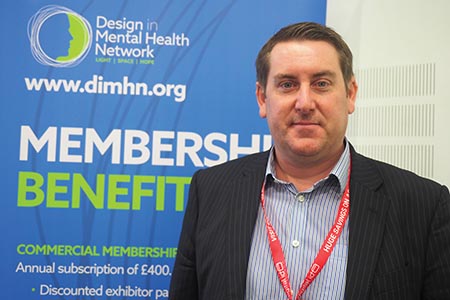 Following the retirement 'by rotation' of Russell Hogarth, Clive Stone, and Cath Lake, as directors of the Design in Mental Health Network during 2018, Jenny Gill reported at the Network's 2018 AGM in Manchester in October that while the latter two individuals had been re-elected, a new member had been elected to the Board.
Jonathan Campbell FCIOB, FIHEEM, MAPM, CBIFM, MIHM, is a professionally Chartered associate director of Capital Development at Greater Manchester Mental Health NHS Foundation Trust, with over 20 years' experience of mental health, acute, and community services. Previous roles include spells as head of Estates and Facilities at NHS Digital, director of Capital, Estates & Facilities at the West London Mental Health NHS Trust, chair of the Greater Manchester Branch of the Chartered Institute of Building, and head of Capital Projects and Design at the Pennine Care NHS Foundation Trust.
The DiMHN said: "Jonathan is a firm believer in how important the environment is for recovery, and that safe, robust, and secure environments must also be therapeutic and healing. As part of his role at Greater Manchester Mental Health, he is working closely with the neighbouring mental health Trust to develop an estate strategy that captures all of the mental health requirements for Greater Manchester, which will require significant investment over the next 15 years and beyond."
Other News