NHS has first female CEO in its history as Pritchard takes charge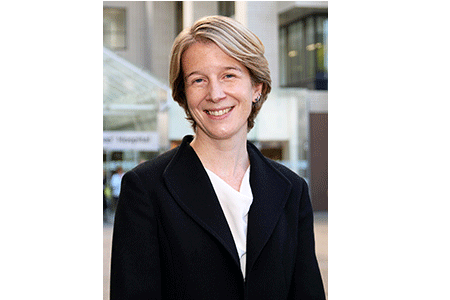 Amanda Pritchard – for the past two years the service's Chief Operating Officer (COO) – has been appointed as the new Chief Executive Officer of NHS England.
The first woman in the health service's history to hold the post, which she took up on 1 August, she succeeds Sir Simon Stevens. As NHS chief executive, she will be responsible for an annual budget of more than £130 billion. She said: "I am honoured to lead the NHS, particularly as the first woman chief executive of an organisation whose staff are more than three quarters female. I have always been incredibly proud to work in the health service, but never more so than over the last 18 months — as nurses, doctors, therapists, paramedics, pharmacists, porters, cleaners, and other staff have responded so magnificently to the COVID pandemic.
Amanda Pritchard's appointment follows an open and competitive recruitment process by the Board of NHS England and NHS Improvement. Prime Minister, Boris Johnson, said: "I am delighted that Amanda has been appointed the new NHS chief executive, the first woman in the history of the health service to hold this post. This is a critical moment for the NHS as it continues to care for COVID patients while tackling treatment backlogs caused by the pandemic. Amanda's experience and expertise mean she is perfectly placed to address these issues and more, and I look forward to working closely with her.
"I want to again thank Lord Stevens for his dedicated service and leadership for the past seven years – especially when facing the extraordinary pressures of the pandemic, and for his huge contribution to our vaccine rollout."
Health and Social Care Secretary, Sajid Javid, said: "Over the past eighteen months NHS staff have faced their greatest challenge, and have proven time and time again that they deserve the nation's gratitude for their fortitude and commitment. I thank Lord Stevens for his invaluable contribution during this time. During his seven-year tenure he has been relentless in his tenacity and dedication to the NHS. I wish the very best in his new chapter, and hope to continue to benefit from his counsel.
"It is a pleasure to announce that Amanda Pritchard will be the new Chief Executive of the NHS. She brings an unparalleled wealth and depth of experience, having worked in the NHS for nearly 25 years, and at this crucial moment for our country, frontline staff will value her operational experience and steady hand.
As NHS Chief Operating Officer, Amanda Pritchard has overseen NHS operational performance and delivery, as well as implementation of service transformation and patient care improvements set out in the NHS Long Term Plan. The NHS COO is also accountable to the NHS Improvement Board as NHS Improvement's designated accountable officer with regulatory responsibility for Monitor.
Amanda Pritchard began her NHS career as a graduate management trainee in 1997 after studying at Oxford University, and has held a variety of other NHS management positions.
Before joining NHS England and NHS Improvement in 2019, she served as Chief Executive of London's Guy's and St Thomas' NHS Foundation Trust, and as also Deputy Chief Executive at Chelsea and Westminster NHS Foundation Trust. She attended Durham Johnson Comprehensive School, in County Durham, before studying Modern History at St Anne's College, Oxford.
Other News
Featured Supplier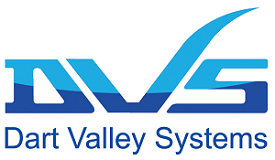 Dart Valley Systems offer a comprehensive range of HTM & HBM compliant products designed with healthcare in mind. Selection of the correct products has been shown to increase hand washing compliance and reduce cross contamination.
DVS have achieved extremely high levels of reliability and value for money. Various Health Building Notes...