UK's 'greenest health centre' opens to patients in Coventry
A building described as 'the UK's greenest health centre built to meet Passivhaus certification' – Foleshill Heath Centre in Coventry – has opened its doors to patients.
The £3.3 million project is a partnership between DHSC-owned Community Health Partnerships (CHP) and NHS Coventry and Warwickshire Clinical Commissioning Group. The new tenants, Foleshill Surgery – a GP practice, part of Coventry and Rugby GP Alliance, have now moved in. The Centre has five consulting rooms and two treatment rooms, and serves an area of Coventry with high health needs. The developers say it is 'one of the most energy-efficient buildings in the NHS estate'. Constructed on site in just 25 weeks, it was built with Portakabin modules specially designed to international Passivhaus sustainability standards, and has been dubbed 'a major milestone for volumetric modular construction'.
The modules were designed and manufactured by Portakabin at its York manufacturing facility. 'Using exacting standards of engineering to tolerances of 1 mm', the Portakabin team delivered precise control across every aspect of the project – from product design to manufacturing, 'measuring every resource used and any waste generated'. The units were then transported to Coventry and reassembled, becoming watertight in just three days. The final fit-out, plus the insulation and installation of the roof, were completed on site.
Foleshill already has an energy performance certificate (EPC) A Rating, making it one of the UK's most energy-efficient health buildings, with annual utilities running costs projected to be around a third of the cost of a traditional build. There is a small heating system using air source heat pumps connected to small radiators. Photovoltaic solar panels feature on the roof, and all the lighting is provided by energy-efficient LED lamps.
The building is a CHP-delivered, public capital funded scheme, delivered through partnership between CHP and NHS Coventry and Warwickshire Clinical Commissioning Group without the need for debt funding or joint ventures, using the NHS SBS procurement framework. Delivery partners included Portakabin (main contractor), Tooley Foster Architects (Passivhaus specialists), AECOM infrastructure consultants, and Arden Estate Partnerships (development management).
"This is a very exciting project which has taken a lot of work to get over the line," said Malcolm Twite, CHP's executive director, Property Performance. "It paves the way for future sustainable developments which will make a valuable contribution to the NHS Carbon Footprint Plus target for net zero by 2045. Health estate makes up 4-5% of England's carbon footprint, so it is vital to find ways forward to reducing this. We are very proud to have led the way with our partners at Foleshill."
Other News
Featured Supplier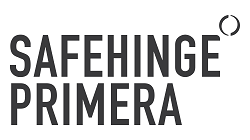 THE DIFFERENCE IS IN OUR LIFESAVING DETAILS
At first sight, our products might look similar to others on the market, but look more closely and you'll discover crucial design details that could help you save a life.
Passionate about making safety non-institutional, we listen to people with mental ill health, clinicians, estates teams and...